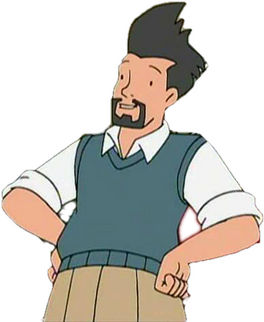 "Dad" Harold Shrinks 
is a musician in a jazz band, and is constantly building and trying out new instruments (most of which resemble oversized and disorted tubas and saxophones) in the search for the "perfect sound". Dad is a bit eccentric, but still loves his family and is a good father. He is voiced by Paul O'Sullivan.
Ad blocker interference detected!
Wikia is a free-to-use site that makes money from advertising. We have a modified experience for viewers using ad blockers

Wikia is not accessible if you've made further modifications. Remove the custom ad blocker rule(s) and the page will load as expected.