Monster Mash
Season 3, Episode 30
Air date
July 13, 2001
Written by
Jennifer Pertsch
Directed by
Doug Thoms and Karen Lessmann
Episode guide
Previous
George Unshrinks
Next
In the Duck Soup
Monster Mash 
is the fourth episode of the third season.
A new neighbor proves that everyone's negative first impression of her was wrong with her clever contributions to George's Monster Movie Marathon.
This is the first appearance of Ellen.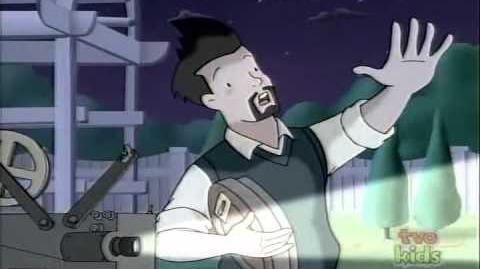 Ad blocker interference detected!
Wikia is a free-to-use site that makes money from advertising. We have a modified experience for viewers using ad blockers

Wikia is not accessible if you've made further modifications. Remove the custom ad blocker rule(s) and the page will load as expected.